The Work 11-13: Welcome to Crootin Season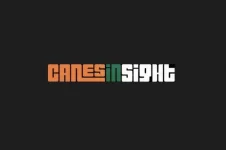 **I would be shocked if QB Jarren Williams does not wind up at Miami after a near perfect official visit to Coral Gables this weekend. Multiple sources indicated that Williams even went as far as give Miami coaches his pledge, but will wait to officially go forth with his decision. This was UM's most important recruit on campus this weekend in their eyes, unofficial visitors included. He is an early enrollee and would be a dynamic addition to the class. It remains to be seen if he will go through with his planned visits to Ohio State and Auburn over the next two weeks.
**For the second straight year, Mark Richt and his staff are playing an immense number of true freshmen – it's paying off on the field and in recruiting. I had one recruit tell me the following – "To be honest, I was wondering if guys would be leaving at my position, but if they stay I don't mind learning behind them. Plus all the freshmen have been playing, so I know I'm gonna be on the field regardless."
That quote told me a couple of things – first, that prospects are taking notice at how many young guys are making plays for this Miami team. Secondly and maybe even more important is that recruits are also understanding the value of being able to come in and earn their stripes because they see others in classes ahead of them doing the same. This is a big development for the recruiting culture in south Florida and at Miami in particular – getting elite high school players to buy in to this message is how you stack chips.
**Interestingly enough, Canes DT commit Nesta Silvera attended his first Miami game EVER last weekend for the Notre Dame and it's safe to say that he was blown away. "Atmosphere was crazy. Great experience. Everybody was talking about next year's class, but they forgot about all the live players on the team now. The front 7 is going crazy," he said.
Silvera added he feels very good about Miami's chances with his teammate and friend Andrew Chatfield, who Coach Kuligowksi offered recently. It is likely that Silvera, Chatfield, and Tyson Campbell visit that December 16th weekend. And you can keep Patrick Surtain, Jr. on your radar if you are a Canes fan – if you are looking for a potential surprise, he is without a doubt a prospect to monitor very closely, according to multiple sources.
**Miami has still yet to determine if they want to take another wide receiver in this class. As of now, they are sitting tight with who they have committed, but that could change in the coming weeks. I will have more on receiver later this week.
**There is not much new on Miami's top defensive tackle target Dennis Briggs. The Canes believe they still sit in good position with him, but he is a prospect who has not been down to campus since June and e has not indicated to the staff which way he is leaning. UM wants to get him on board during their big recruiting weekend in December.
**The staff was ecstatic about fullback Realus George's commitment yesterday and they believe there is a great chance he could have a significant role in the offense right away. The most impressive thing to them is how good his feet are at 250+ pounds.
**I continue to hear that the most likely of Miami's players to enter the draft early is DT Kendrick Norton, with R.J. McIntosh right behind him. JaQuan Johnson is another name to watch.