Link City: A Recap of the Past 3 Days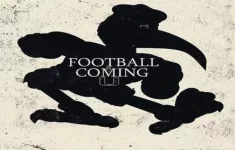 -We're only 26 days into the off-season and I miss football already. Think that's a long time? Well, there's still another 255 days until next season starts. Like most off-seasons, there isn't really anything going on. So I'll be touching on a wide array of topics from Shapiro nonsense, recruiting, Al Golden's chest, & the internet fan police.
-But first, in case you didn't know, Miami does indeed have a basketball team. They've got uniforms and everything, they also don't suck. In fact they are quite good this year and are coming off of a
72-50 win over UCF
last night after having already beaten traditional power Michigan State. Pcitycane is writing **** about the team for us here at CanesInSight, so go over to the
Baseball and Basketball
forum if you want to talk Canes hoops.
-The last time we got any news about the Shapiro ***-hattery, it was from Barry Jackson's
Wednesday Sports Buzz
on November 20th. In it Jackson revealed through a source that UF law school grad and resident harpee Molly Richman, (who is running the investigation for the NCAA) is telling former players that they better talk or be presumed guilty of doing naughty things.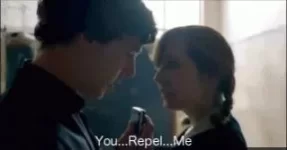 Well, in Barry's latest Sports Buzz it was revealed that
3 players got suckered into talking.
He didn't name names, but did reveal the line of questioning and it went something like this:
Barry Jackson said:

An attorney who was on the conference call when his client was interviewed by the NCAA gave us a detailed account of the 20-minute conversation. The former NFL player played at UM several years ago.

"The interview was a joke, basically a fishing expedition," said the attorney, who asked that his name and client not be identified. "They kept asking the same questions over and over. Did you know Nevin Shapiro or [his former agent partner] Michael Huyghue? He said no.

"Then they asked, 'Did you go to any clubs with Nevin? Did you see Nevin on the sideline during games? Who was he with? Did you receive benefits from agents?' They couldn't cite any specific incident, so they asked very general questions.

"After 20 minutes, [the former player] said, 'Bro, you keep asking the same questions over and over. I don't know anything.' He talked to the NCAA only because he was adamant about clearing his name."
They are also now threatening former players with "disassociation" from the program, much like what happened to Reggie Bush and Terrell Pryor at USC and O$U respectively. Whatevs...
...We skate. There's already a thread on this topic
here
if you haven't read it already.
-With JuCo signing day arriving, UM was hot on the trail of tight-end Beau Sandland from California. He had recently narrowed his decision down to Miami, Nebraska, and Arizona State. Honestly, with 3 tight-ends already committed I found it odd that we were still after another one. Then all of a suddenly, Tampa area prospect Travis Johnson went back on his verbal commitment yesterday afternoon. Word started to spread that the parting between Miami and Johnson might have been mutual. Regardless, this meant Sandland's decision became even more important for UM.
Then later in the evening, rumors started to spread that Johnson had just been offered a scholarship by none other than...Arizona State. So, Miami and Travis Johnson mutually part ways the day before Sandland's decision. Then, Arizona State offers Johnson a scholarship later that night? That's when everybody turned into Agent Harris from The Sopranos and came to the same conclusion: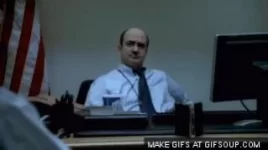 Our offense just got better for next year. #WelcomeToTheU Beau. Tito was on point with the
story on his commitment
, and there is an epic 30+ page thread here on the recruiting board that Problem2
started on Sunday
if you want to relive the madness of the past few days.
That's when the tears started to flow from Nebraska and Arizona State fans:
Here:
http://canesinsight.com/showthread.php?42349-The-ButtHurt-Continues-U-Clan-U-Clan
and here:
http://www.huskerboard.com/index.php?/topic/58286-te-beau-sandland-miami-commit/page__st__500
and here:
[tweet]281440378597556224[/tweet]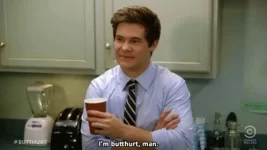 Seriously guys, why so jelly?
-The Big Lead
found this picture of Al Golden on Reddit and surmised that a dude who dresses like this ain't leaving South Beach: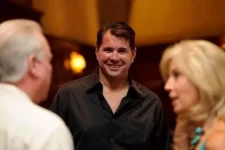 Look at Al rocking the top-2-buttons-undone look. Can you pull that look off at Madison, Wisconsin in December? Lulz no! Remember this picture the next time Golden's name gets mentioned with another gig.
-Some required reading is in order from the Miami SBNation site
State of The U
(I'm still stunned they ditched the name 7th Floor Blog...that was such a great name). I guess you could call it,
"A Fake Fan's Manifesto"
. I recommend reading it because...well... "Real Fans" make me not want to watch sports at all. Here's snippet from the post:
Apdirtybird said:

I mean, it's not like Jarret Payton missed all of spring practice one year because he cut his foot on a

piece of coral

while snorkeling. Or that Jon Peattie had an unblocked 6 yard punt (I was there. I remember it well). How could you ever talk bad about that? How about when Andre King jumped up from a 10 yard catch, made the motion for a first down...but it was actually second and 5 because of a penalty (again, I was there.) Or I don't know, how could you ever bring up that a former player

POOPED IN A LAUNDRY BASKET

.** That's obviously off-limits, right? Only a FAKE FAN would ever bring up that stuff.
I don't agree with all his points made in his post, but the central theme is right on the money. "Hey, did you just make a cruel, yet truthful, joke/comment about Player X's horrible play or terrible conditioning?"
Watch out! Here comes the fan police to tell you how awful a fan you are. Telling you how you're the reason the fanbase is terrible or embarrassing. Don't get me wrong, it's cool to be a homer (I'll have you know my best friend happens to be a homer...we play basketball together) but there's nothing worse than the fan police. Don't be a member.
-Finally, allow me at this time to pat ourselves on the back. Having been around for about 13 months we're still a relatively young site, yet we're still growing as an independent community. Still growing despite not being affiliated with one of the internet sports networks like Rivals or Scout and all of the built in advantages they come with. Take a quick look at this graph: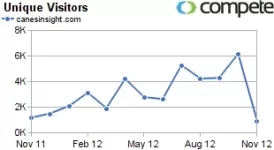 As you can see, there are noticeable jumps in traffic for:
-last years signing day,
-spring football,
-the arrival of Peter, Tito, & Cameron for recruiting coverage,
-and then the start of the 2012 season.
Now that we have settled the
#Free M saga
we are jumping at levels like never before. Like I said we're still growing, and last night we almost broke a record for traffic on the board.
The record for traffic yesterday was 730 users at one time. What caused that? Tracy Howard's monumental decision to pick Miami on Signing day. Last night we reached 723 users simply because Peter posted this great interview with
Keith Bryant
. And this morning Beau Sandland's announcement set a new record with 826. Imagine what this upcoming signing day will be like one year removed from Howard's decision, with Alex Collins, Keith Bryant, Matthew Thomas and others still to make their intentions known...buckle up everyone.
Gif of the day: