PODCAST: Al Blades Jr and Sam Brooks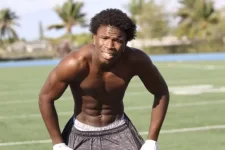 On this edition of the CanesInSight podcast presented by CanesWear, I am joined by new Miami commit Al Blades Jr -- he breaks down his commitment and reveals how long he was silently committed for.
2019 Miami Northwestern LB Sam Brooks also joins the show. Miami just offered him over the weekend at camp and he is a great prospect who said he almost committed on the spot.
[SOUNDCLOUD]329147697[/SOUNDCLOUD]