Outthehuddle.com launch at noon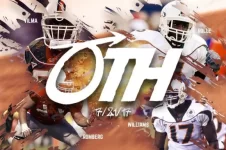 The wait is over.
Outthehuddle.com
launches today at noon. Stay tuned for exclusive video content of Paradise Camp all weekend. OTH will have Antrel Rolle, Brett Romberg, DJ Williams, and Jon Vilma mic'd up for behind the scenes content.
Here are a few samples of what to expect.
[INSTAGRAM]BWquYLQjGc1[/INSTAGRAM]
[INSTAGRAM]BWvjxN_DCN5[/INSTAGRAM]
[INSTAGRAM]BWoQJbOjYNg[/INSTAGRAM]
[INSTAGRAM]BWlGjZOjmyf[/INSTAGRAM]
[INSTAGRAM]BWsuKdlDLiB[/INSTAGRAM]
[INSTAGRAM]BWyMJKpDgFC[/INSTAGRAM]
[INSTAGRAM]BWwD8uxj72b[/INSTAGRAM]