CanesInSight National Signing Day Hub
This thread will be your one-stop shop tomorrow for the latest on National Signing Day for the Canes. I will be updating this original post throughout the day with the latest information as letters on intent are sent in and announcements are made. CanesInSight will be live from American Heritage (Kai-Leon Herbert), St. Thomas Aquinas (Mike Harley), Columbus (C.J. Henderson), and Miramar (Brian Edwards).
Be sure to follow me on Twitter at [MENTION=4648]Pete[/MENTION]rAriz as well as [MENTION=10499]ErickMarreroU[/MENTION].
[TWEET]826835182598643712[/TWEET]
10:50 - Miami adds elite receiver Jeff Thomas to the class.
[TWEET]826819796306124800[/TWEET]
[TWEET]826822632800649217[/TWEET]
[TWEET]826821097916076033[/TWEET]
10:30 - Speedster Mike Harley commits to the Canes.
[TWEET]826815403804487680[/TWEET]
10:27 - De'Andre Wilder signs with the Canes.
[TWEET]826814262341419008[/TWEET]
[TWEET]826813809478205441[/TWEET]
9:52 - Jon Ford makes it official and signs with Miami.
[TWEET]826805407511412737[/TWEET]
9:40 AM - Corey Gaynor inks with the Canes. Big get on the OL.
[TWEET]826801688157777920[/TWEET]
9:25 AM - N'Kosi Perry is officially a Cane.
[TWEET]826798252985090049[/TWEET]
9:17 AM - OL Zalon'tae Hillery sticks with Miami.
[TWEET]826795654194331648[/TWEET]
[TWEET]826796357725908992[/TWEET]
9:05 - Brian Edwards and C.J. Henderson have informed both coaching staffs of their decision and Miami will not be landing either one in all likelihood.
8:37 - Kai-Leon Herbert signs with Miami.
[TWEET]826786291312373761[/TWEET]
[TWEET]826785756605710336[/TWEET]
8:26 - Derrick Smith is officially a Miami Hurricane.
[TWEET]826783980766756865[/TWEET]
8:15 AM - Evidence Njoku's LOI is in.
[TWEET]826781212719063044[/TWEET]
8:13 AM - Trajan Bandy signs his LOI.
[TWEET]826780273429925888[/TWEET]
8:10 AM - Multiple sources at Columbus tell CanesInSight that C.J. Henderson is expected to announce for UF today. Brian Edwards is also headed to Florida unless something changes.
12:50 AM - Jhavonte Dean is a Cane.
[TWEET]826667430206439425[/TWEET]
[TWEET]826668521778188288[/TWEET]
To start things off, here are Miami's early enrollees who are already on campus.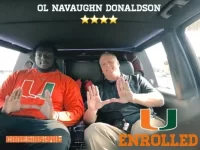 Highlights
: [HUDL]video/3/4118673/57dec05e7bddf7211c933147[/HUDL]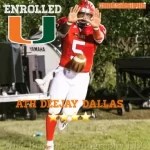 Highlights
: [HUDL]video/3/2759579/5852c08fdfd8b72650c0a088[/HUDL]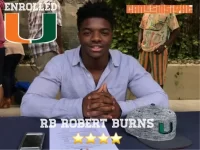 Highlights
: [video=youtube_share;rITHJGpvPXo]https://youtu.be/rITHJGpvPXo[/video]
Highlights
: [HUDL]video/3/4445847/583df4795b3cb1172419aed2[/HUDL]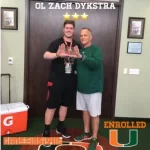 Highlights
: [HUDL]video/3/4530856/5721cfcf19a53e2a187137bb[/HUDL]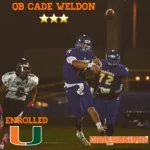 Highlights
: [HUDL]video/3/3961104/57c848d6da51142ce4133bcd[/HUDL]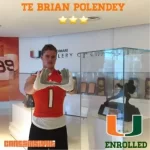 Highlights
: [HUDL]video/3/5220499/5721e8470dcb0d12f88a38aa[/HUDL]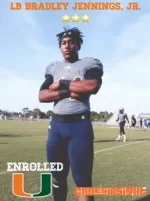 Highlights
: [HUDL]video/3/3134773/583310a9dfd8b7053c074860[/HUDL]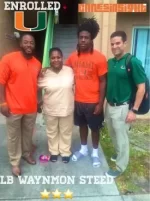 Highlights
: [HUDL]video/3/3818752/5721bcef19a53e2a18588815[/HUDL]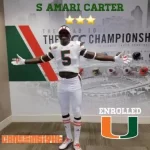 Highlights
: [HUDL]video/3/3434041/5867f0e7dfd8b72d80abc765[/HUDL]