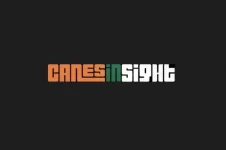 **Speaking to a person close to FSU LB commit Patrick Joyner yesterday, the holdup with him and Miami seems to be his desire to play inside linebacker. The Canes defensive staff is recruiting Joyner to play outside linebacker and FSU is telling him that he will have the opportunity to inside. The source said that if Miami changes their stance with Joyner on allowing him to play inside then it would really help their chances with him. At South Dade this season, Joyner has been showcasing his ability to rush the passer and he's being dropped into coverage more frequently than last year at Keys Gate charter.
[TWEET]904855702589538305[/TWEET]
**The Tyson Campbell-Miami chatter continues to be positive. I spoke to a recruit close to Campbell this morning who said that both Ohio State and Clemson are increasingly fading in the discussion for him. It is shaping up into a Miami-Georgia-Alabama battle with Georgia more likely than 'Bama, and the Canes considered the favorite at this point. My prediction remains Miami here.
**Most of Miami's commits in their 2018 class plan on signing during the early December period, but one who says he will not is Nesta Silvera. I asked Nesta his plans this morning and he says he will wait until the normal signing day on the first Wednesday in February. Gilbert Frierson and D.J. Ivey told me yesterday that they will in December.
**Just how big of a priority is 2019 OL Dontae Lucas? Mark Richt set up a sit down meeting at Hard Rock with Lucas and his mom for a couple hours before the game. It's safe to say that Miami is the favorite for the Miami High star lineman, which is a testament to the early work that offensive line coach Stacy Searels has put in with Lucas since the spring evaluation period. Lucas' mother got a chance to meet with the coaches and took in the game experience as well. A source said that the coaches "won her over" yesterday, which will also go a long way for securing an early commitment from him. The elite lineman has a chance to be rated as the top guard in the country for his class.
**Another top target that I would classify Miami as a favorite for is Dennis Briggs. Miami has let it be known to Briggs that he is the top remaining target for them in the trenches and they would love to pair him with Silvera in the class. FSU D-Line coach Brad Lawing went to see Briggs play this week as his team traveled to play in Tallahassee. Briggs stayed in town to watch the Noles fall to NC State. This is a UM-FSU-UGA battle at the moment, with the Canes holding the lead. Miami communicates with Briggs the most and Coach Kuligowski has built a strong relationship with him.