The More You Know...About USF
The Canes are 5-5 after ****ting themselves against Virginia of all schools. This week Miami hosts USF on senior day in their final non-conference game of the year. Things can always get worse. Supposing that they do, lets see what USF is all about and what to expect from them. Oh and I will only be referring to these guys as USF, not South Florida. They aren't located in South Florida.
1. Where they are in the standings/rankings:
| | | |
| --- | --- | --- |
| Big East Conference | Conference | Overall |
| | | | | | | |
| --- | --- | --- | --- | --- | --- | --- |
| | W | L | W | L | | |
| | Rutgers | | 4 | 0 | 8 | 1 |
| | Louisville | | 4 | 1 | 9 | 1 |
| | Cincinnati | | 3 | 1 | 7 | 2 |
| | Syracuse | | 4 | 2 | 5 | 5 |
| | Temple | | 2 | 4 | 3 | 6 |
| | Connecticut | | 1 | 4 | 4 | 6 |
| | Pittsburgh | | 1 | 4 | 4 | 6 |
| | USF | | 1 | 4 | 3 | 6 |
Another week, another cellar dweller. If last week proved anything it was that this Miami is capable of losing to anybody, and I mean anybody. You can bet the jokes in Tampa would be happier than a pig in **** to land a steamer on our chests again to make themselves feel better. They had a bye last week after beating UConn. Lets see what UConn fans said after the game.
From:
The UConn Blog
Andrew Porter said:

USF got its first two interceptions of the season -- and both came at crucial times in the fourth quarter.

Jon Lejiste

got the first with 6:27 left in the game. That pick led to a 50-yard field goal from

Maikon Bonani

to put the Bulls up 13-6.

...UConn, for the second time in four Big East games, failed to score a touchdown. The result is that the Huskies return home in sole possession of last place in the Big East and losers of four straight conference games for the first time in seven years.
Jesus that conference is a joke. Whenever you read/hear someone suggest that we never should've left the Big East, slap them in the face with the back of your hand.
2. What happened the last time Miami played USF?
From the
Associated Press
:
Jake Wieclaw's second field goal of the game, a 36-yarder as time expired gave Miami a 6-3 victory over USF and made the Hurricanes bowl eligible on Saturday.Wieclaw finished a clutch drive that quarterback

Jacory Harris

kept alive with a couple of crucial third-down conversions. The junior calmly sent the game-winner through the uprights after USF (5-5) used a pair of timeouts to try to rattle the kicker, who earlier had missed on a 41-yard attempt that was tipped.
Last year we were 5-5 and needed a victory over USF in the second-to-last game to become bowl eligible. 1 year later, we're in the exact same spot.
3. Who to be scared of: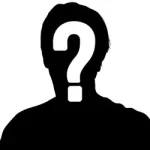 Player to be Named Later

This is where I was gonna talk about USF's leading rusher Lindsey Lamar (Sr.), but he
broke his clavicle
in their loss to Syracuse. Then I was gonna talk about starting quarterback B.J. Daniels (Sr.), but he
broke his leg and sprained his ankle
in their win over UConn. So it really doesn't matter who I put here. After all
Michael Rocco just threw for 300 yards
against us, so whichever joke is the next man up these guys will probably light us up too. I'm not all that interested in looking it up. Expect "The Player to be Named Later" to set some school record against our defense this weekend. I wonder what it will be for...rushing or passing. The anticipation is killing me. I'll guess that linebacker Sam Barrington has a big game. He'll probably make 30 tackles and intercept 2 of Phillip Dorsett's passes because Fisch seems to like him throwing the ball to Morris when we get in the redzone.
4. Player that will score against us:

Andre Davis
Miami recruited the Tampa area product during Randy's last year for the 2011 class. Lack of speed was said to have been a factor in not putting the full court press on him, Randy's job security and eventual firing ended any chance of landing him and he stayed home at USF. The sophomore leads the team in receptions (38), receiving yards (478), and receiving touchdowns (6). If Bush/Perryman/Johnson don't play again this week, expect him to uphold the legacy of making our defense look like a joke.
5. Person that will **** you off:
Kayvon Webster
It seems like every team we've played this year has someone from the tri-county area on it that Randy Shannon ****ed up recruiting. Webster was part of the 2009 recruiting class and was slated to join Brandon McGee and Jamal Reid at corner. Late in the process, rumors started to surface that Webster hadn't heard from UM's coaching staff in a while. He eventually decided to take a visit to USF with some of his High School teammates at Monsignor Pace. Then on signing day he chose USF over Miami where he has been a 4 year starter. When you look back at the fact that Jamal Reid was a bust and transferred out, and McGee never really got things together until his senior year...it hurts.
6. Official Internet meme for this game:
Sweet Brown
Just try not to embarrass yourselves.