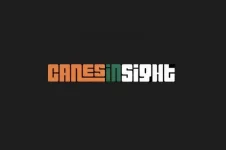 I continue to hear great things about Miami's chances with 2020 Belen Jesuit RB Don Chaney. Chaney is a prospect that has legit 5 star potential and i wouldn't be surprised if he commits to Miami sooner rather than later. One source told me that a commitment could come soon. Miami has a firm lead over South Carolina where his father played college football.
Miami continues to make waves in the 2020 and 2021 class
Miami offered 2021 Miami Central OL Laurence Seymour back in the spring, he will be a player to know in south florida for the next couple of years. He's already drawing comparisons to Miami Freshman Navaughn Donaldson who played at Central. Also i know its early but Seymour is a kid that grew up rooting for Miami and he's a kid Miami will try to get on campus as much as possible, so don't be surprised if he ends up a Miami Hurricane.
[TWEET] 888411992016531456[/TWEET]
Miami remains in great position for Oakleaf 2020 DE Chantz Williams and 2020 OL Jalen Rivers. One source told me that Williams has the potential to be the best player to ever come out of Oakleaf. Both have visited Miami three times in the offseason
[TWEET]888926153284734976[/TWEET]
[TWEET] 888909862276669441[/TWEET]
I believe Miami has done an great job evaluating the 2020 class and getting kids on campus as much as possible. I believe Miami leads for almost all of the kids they are recruiting in 2020 with guys like: Miller Lewis, Leonard Manuel, Chantz Williams, Jalen Rivers and Tre'Von Riggins
2020 Vangard HS Leonard Manuel wasn't able to make it to Paradise Camp today due to a family issue. I believe Miami will lock up a commitment from him soon.
After talking to 2019 Belleview HS OT Michael Tarquin, I'm a firm believer that Miami is in the driver seat to land his commitment. Tarquin told me that he wants to make a decision sometime during his football season; however, he mentioned that his decision could come whenever the time is right.
Miami offered 2020 Champagnat-Catholic WR Marc Britt today. Grew up rooting for the Canes.
Two players that really impressed me today were Will Mallory and Dee Wiggins. Both will be big time playmakers at Miami