Notice of Allegations *update*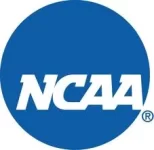 Rumors are swirling that UM could be getting it's Notice of Allegations from the NCAA soon.
According to Barry Jackson of the Miami Herald, he says in his latest
Miami Sports Buzz
column that UM expects to receive the NOA "any day now". This is what we've been waiting for. It's kind of unnerving to me that we are getting this a couple of weeks before Signing day. But it's best to go ahead and get it over with I guess.
It's important to note that this is just the notice of allegations, not the punishment. Think of it as an indictment. We haven't had our trial yet. But, we'll get good idea of what we got coming our way based off of this report. Until then...