Nesta Silvera to play in Under Armour AA game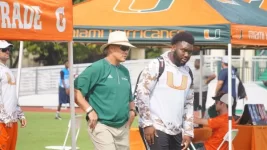 Miami defensive tackle commit Nesta Silvera received a long overdue invite to the Under Armour All-American game today and he will be playing in it later this year.
[TWEET]882739986986139648[/TWEET]
On the invite, Silvera told CanesInSight, "I was excited because it's just one of those things that every football player wants. It means a lot that all my hard work is getting noticed."