Miami visited Jhavonte Dean today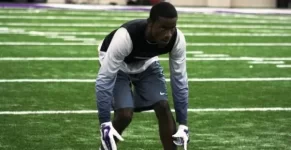 Miami's push for junior college cornerback Jhavonte Dean (Blinn College) is heating up. CanesInSight reported yesterday that Miami would be visiting Dean for the second time of the contact period this week. Defensive coordinator Manny Diaz stopped by his school last week and there was another coach there with him today.
I can confirm that the Canes sent safeties coach Ephraim Banda out to see Dean -- the two met today. He is not an early enrollee, so his visit is most likely coming in January, Dean told CanesInSight.
One more nugget -- if it gets to the point where Mark Richt will go in-home with Dean (as expected), look for that to take place when Dean is back home in Miami with his family. He is originally from South Dade.