Canes Fall Apart in 2nd Half, Lose to #21 Iowa State 73-56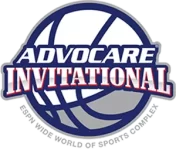 Sometimes it's just not your day.
After a close first half,
Iowa State
went on a 10-0 run shortly before halftime and Miami
collapsed in the second half
in the Advocare Invitational semifinals to
lose 73-56
.
Ja'Quan Newton
had another strong performance, scoring
21 points
in the loss. The Canes struggled from deep
(2 for 16 from 3PT)
and failed to get anything going inside, placing the playmaking burden largely on Newton's driving ability. Here's what we learned:
The seniors didn't show up
Kamari Murphy
was far and away the most disappointing player this morning. Despite grabbing 12 rebounds, he put up only 4 points on 1 for 5 from the field with
4 turnovers and a flagrant foul
. Murphy was consistently out of position and settled for mid-range jump shots. The stats don't fully tell the story of how bad Murphy was, as he played a large role in Miami's inability to get anything going on the offensive end.
Davon Reed
also disappointed, going
2 for 9 from the field and 1 for 7 from 3PT
.
Neither did the freshmen
Given Miami's depth issues with only
nine scholarship players
, it will be imperative this season for the freshmen to contribute in every game. That didn't happen today, as
Bruce Brown
finished with 2 points, 4 turnovers, and an early departure with 5 fouls.
Dewan Huell
wasn't much better, posting 5 points on 2 for 5 from the field and was a nonfactor offensively.
Dejan Vasiljevic
was 2 for 7, taking a number of bad threes in key situations.
This loss won't kill the Canes
A
loss to a top 25 team
is nothing to be ashamed of, especially for a young team in
November
. Given the quality of the opponent and that this wasn't a conference game, the loss is unlikely to have a significant impact on the Canes situation in March.
Up Next
Miami will face the loser of
Gonzaga/Florida
on Sunday, setting up potential matchups with the rival Gators or 11th ranked Gonzaga. More important than the result will be to see
how the Canes respond
after the drubbing they took on Friday. Whichever opponent Miami faces will present another good test for a developing Canes team.