Canes Down Stanford 67-53, Face #21 Iowa St. Next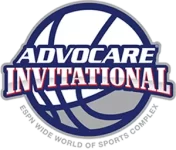 Coming into today's game, the Hurricanes had yet to be challenged by a major conference opponent and all eyes were on
Coach L
and the Canes to see how they responded to the challenge. The results were mixed, as the Canes pulled away late to defeat Stanford
67-53
. Here's what we learned:
Rashad Muhammad won't be taking anyone's minutes
Before the season, many questions surrounded the San Jose State transfer's effort and commitment to the program. Those questions only intensified when before the season, Coach L
suspended the redshirt junior
forward for 3 games. Today, all questions regarding Muhammad were put to rest as he was
dismissed from the team for "failure to meet team expectations."
Though we're sure it's not the result that the coaching staff envisioned, as a fan the prospect of who Coach L might be able to recruit with the
newly opened scholarship spot
is exciting, especially given Muhammad's expected contribution was minimal.
This team has flaws
In the first half, the Canes came out flat,
Davon Reed
struggled to hit his shot (0-5 in the first 20 minutes) and defensively Miami was consistently exposed by good Stanford ball movement. Fortunately, Stanford struggled somewhat from 3-point land and was unable to capitalize on the good looks they earned, but future opponents could make the Canes pay.
As the season progresses, expect this team to get better early in games, particularly as the freshmen coming off the bench get better and become more comfortable in the offense.
Ja'Quan Newton (and Amp Lawrence) made a statement
Last season, J
a'Quan Newton
was a strong player and a consistent offensive force for the Canes as sixth man, averaging
10 PPG and 2 AST
. This season he has emerged as the team's leader and has filled (at least in part) the gap left by the departures of
Sheldon McClellan
and
Angel Rodriguez
by averaging
17 PPG and 3.5 AST
. Tonight, he was the team's leading scorer, dropping 20 on 7 of 14 from the field, a career high for Newton. Newton was also largely able to avoid making any key mistakes (only one turnover), two things that will be hugely important as we approach ACC play.
Amp Lawrence
came alive in the second half and spurred the Canes run that eventually led to the victory. The sophomore finished with
18 points on 6 of 9 shooting
(3 for 6 from 3PT), also a career high.
Up Next
Miami moves on to the
semifinals
of the Advocare Invitational to take on
#21 Iowa State
bright and early on
Friday at 11am
. Iowa State narrowly
defeated Indiana State 73-71
on Thursday. The Cyclones are led by senior guards
Monte Morris
(18.7 PPG) and
Nazareth Mitrou-Long
(17.3 PPG). Iowa State will be a tough test for a young Canes team facing their
first ranked team
of the season. Fire up the microwave, get those Thanksgiving leftovers ready, and join us for tomorrow morning's matchup.
How to Watch
When:
Friday, November 25 at 11:00am
TV:
ESPN2
Stream:
WatchESPN.com
Radio:
560 WQAM
Tweets:
@HardwoodU